VALUE-Dx paper in BJGP Top 10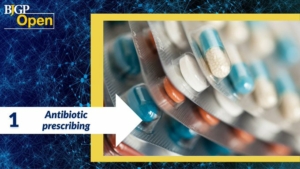 We are proud to announce that one of VALUE-Dx's publications is the number one most read paper in the BJGP Open in 2022! Our paper on Point-of-care testing, antibiotic prescribing and prescribing confidence for respiratory tract infections in primary care: a prospective audit in 18 European countries tops their Top 10 Most Read Research articles, a wonderful achievement.

The aim of the study was to describe between-country differences in RTI management, particularly diagnostic testing and antibiotic prescribing, and investigate which factors relate to antibiotic prescribing and GPs' prescribing confidence. Read the paper here.