VALUE-Dx gives recommendations for CA-ARTI diagnostics in new report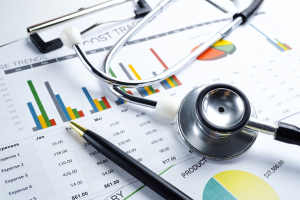 Antimicrobial resistance (AMR) is a global public health threat which is the cause of numerous deaths and medical complications. One major driver for AMR is the inappropriate use of antibiotics, such as in the treatment of community-acquired acute respiratory tract infections (CA-ARTI).
In November 2022, Work Package 5 of VALUE-Dx published a report on their 5.4 Deliverable. The aim of the study was to develop recommendations for fit-for-purpose policies in funding and pricing to improve the uptake of CA-ARTI point-of-care testing (POCT) in the outpatient sector. The report presents such policy recommendations, which are supplemented by some additional advice on health technology assessments (HTA) and overarching considerations. 
One of the goals of Work Package 5 is to review and analyse the current policy environment in Europe and identify good practices for the assessment of innovative diagnostics. WP5 also strives to develop proposals for fit-for-purpose policies, to accelerate market entry of and accessibility to cost-effective diagnostics with the potential to be applied to reduce AMR.
In the report, a total of fifteen recommendations targeted at policy-makers are proposed. Ten of them have been clustered in the policy areas of HTA, pricing and procurement, and funding. Five additional recommendations refer to overarching aspects that are conducive to the successful implementation of peri-launch policies. Read the report here.