PRUDENCE and ADEQUATE-Paediatric officially kicked off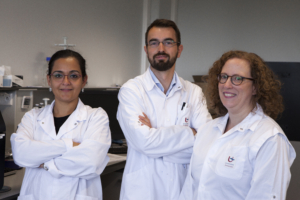 On 17 and 18 September 2021, an online Network Training meeting has officially kicked off PRUDENCE, a clinical trial aiming to assess effectiveness of CA-ARTI diagnostics in terms of both reductions in antimicrobial prescribing, and patient recovery.
During this meeting, the sites were trained by the study team on all the aspects of the trial, from patient recruitment to performance of the diagnostic test and completion of the eCRF. Specifically, the LAB-Net team (the laboratory network within COMBACTE and Ecraid) has trained the long term care facilities (LTCF) on sample collection and management for the Microbiology-Biomarker study embedded in PRUDENCE. After almost a year's delay due to the COVID-19 pandemic, this online session represents finally the start of PRUDENCE.
ADEQUATE-Paediatric aims to assess the impact of rapid syndromic diagnostic testing in patients with ARTI at the emergency department. As of 1 October 2021, nine patients were enrolled in ADEQUATE-Paediatric and four (Germany, Switzerland, Greece, and Spain) of the six sites were trained by the study team during virtual site initiation visits (SIVs).