Enhancing the quality of antibiotic prescribing for CA-ARTI in Emergency Rooms through ADEQUATE trial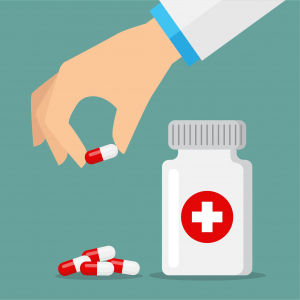 Clinical management of Community-Acquired acute Respiratory Tract Infections (CA-ARTI) is suboptimal in emergency departments, needing a more judicious antibiotic prescribing. It is hampered because of diagnostic delays and suboptimal test sensitivity, leading to incorrect or missing etiologic diagnosis, and overprescription of antibiotics. ADEQUATE (Advanced Diagnostics for Enhanced QUality of Antibiotic prescription in respiratory Tract infections in Emergency rooms) is a randomized controlled trial of Rapid Syndromic Diagnostic testing for enhancing the quality of antibiotic prescribing for CA-ARTI in Emergency Rooms in Europe.
ADEQUATE aims to assess the impact of rapid syndromic diagnostic testing in patients with Acute Respiratory Tract Infection (ARTI) at the emergency department, on (1) hospital admission rates and (2) antimicrobial prescriptions (days of treatment) and the non-inferiority in terms of clinical outcome.
The ADEQUATE Study consists of an adult and a pediatric protocol. The ADEQUATE protocol has been aligned with the different WPs of the VALUE-Dx project. ADEQUATE has designed a data collection process in close communication with WP3 and WP5 to build a health-economic framework to assess and demonstrate the value of diagnostics both for individual patients and for public health impact by reducing antibiotic use and subsequent antibiotic resistance among patients. In collaboration with WP2, the pediatric sites will collect the right samples to complement the biological studies. In addition, social sciences have been implemented in the ADEQUATE protocol as part of the objectives in order to explore, define and resolve the psychological, ethical and social barriers which prevent the more widespread adoption of diagnostics delivering healthcare to the population.
During 2020, 8 adult sites and 6 pediatric sites have been selected, covering different geographical areas in Europe (Germany, Serbia, Hungary, UK, Switzerland, Greece, Spain, Israel, France, Belgium) in the context of CLIN-Net and PENTA networks. Ethical Committee submissions have been completed for the first sites and first approvals are being received. First sites start-up is planned for patient enrolment as of March-April 2021
Read the main objectives of ADEQUATE here.