The third point prevalence audit survey captures information on care delivery and patient management during COVID-19 pandemic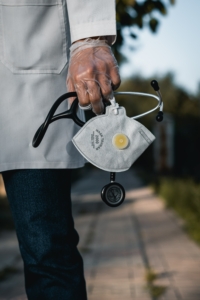 The delivery of primary health care, especially for patients with symptoms of a respiratory tract infection, has been highly affected by the COVID-19 pandemic. Preventive measures, frequently changing advice and guidelines, implementation of diagnostic testing by general practices and later by routine community surveillance, changed consultation behaviours because of fear for COVID-19 and not wanting to unnecessarily use health care resources urged for constant adaptations in care delivery.
The first point prevalence audit survey (PPAS1) registered characteristics of patients seeking care for a respiratory tract infection and their management with respect to diagnostic testing, medication prescribing and advice they received from their general practitioner just before the COVID-19 pandemic (Jan-Feb 2020). PPAS1 was implemented in 18 European countries and registered 4995 patients. PPAS2 captured care delivery for 3401 patients with a respiratory tract infection in the beginning of the first wave of the COVID-19 pandemic in 16 countries (March-June 2020) and highlighted profound differences in the delivery of care and patient management between those countries.
In March 2021, countries are dealing with the 3rd pandemic wave, routine surveillance is implemented, and in some countries care for patients with respiratory tract infection is provided at separate locations. The PPAS3, which started beginning of March 2021, will capture information on care delivery and patient management in 17 countries during hopefully the final stage of the COVID-19 pandemic.