Enhancing the quality of antibiotic prescribing for CA-ARTI in Emergency Rooms through ADEQUATE trial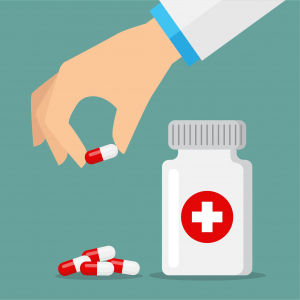 Community-acquired acute respiratory tract infections (CA-ARTI) are among the most frequent infectious diseases worldwide. Uncomplicated ARTI is the most frequent cause of inappropriate antibiotic use, and there is a need of more judicious antibiotic prescribing to prevent exposure to drug-related adverse events, selection of antibiotic resistance and emergence of opportunistic pathogens that substitute the indigenous microbiota. Antibiotic resistance rates are related to antibiotic use in any setting, but opportunities to decrease unnecessary treatments are probably most apparent in primary care and emergency departments.
Optimal clinical management of CA-ARTI is hampered because of diagnostic delays and suboptimal test sensitivity, leading to incorrect or missing etiologic diagnosis, and empiric overprescription of antibiotics.
There is a need to assess the impact of rapid syndromic diagnostic testing in patients with CA-ARTI presenting to Emergency Rooms on clinical decision making related to hospitalization and antibiotics prescribing. At the same time it must be determined whether the decisions guided by the rapid syndromic diagnostic testing results do not compromise patient safety.
ADEQUATE (Advanced Diagnostics for Enhanced QUality of Antibiotic prescription in respiratory Tract infections in Emergency rooms) is a randomized controlled trial of Rapid Syndromic Diagnostic testing versus current local Standard Of Care for enhancing the quality of antibiotic prescribing for CA-ARTI in Emergency Rooms in Europe. The ADEQUATE trial is managed by the University Medical Centre Utrecht and bioMérieux
ADEQUATE aims to assess the impact of rapid syndromic diagnostic testing (bioMérieux) in patients with Acute Respiratory Tract Infection (ARTI) at the emergency department, on (1) hospital admission rates and (2) antimicrobial prescriptions (days of treatment) and the non-inferiority in terms of clinical outcome.
The ADEQUATE protocol has been aligned with the different WPs of the VALUE-Dx project and is getting ready to be implemented in secondary care in the next winter season by starting the regulatory procedures. ADEQUATE is in close communication with WP5 on the design of a health-economic framework to assess and demonstrate the value of diagnostics both for individual patients and for public health impact by reducing antibiotic use and subsequent antibiotic resistance among patients.
The objective to establish a sustainable European Standardised Care Network adequately trained and resourced to conduct clinical trials evaluating the value of diagnostics is materializing by the initiation of the Site selection for hospital care study at different geographical areas in Europe in the context of CLIN-Net and PENTA networks.
In addition, social sciences have been implemented in the ADEQUATE protocol as part of the objectives in order to explore, define and resolve the psychological, ethical and social barriers which prevent the more widespread adoption of diagnostics delivering healthcare to the population.
Read the main objectives of ADEQUATE in the WP4 page.